Thinkbroader, Actdeeper
Regenerate your world
TODAY!
There's much more fun to be had in the growing regenerative economy than most people know.
Today's rich smorgasbord of regenerative solutions offers:
Explore for your opportunities and turn them into action…
Explore the regeneration game today
We're at the early stages of a technology-led sustainability revolution that has the scale of the industrial revolution and the pace of the digital revolution.

Al Gore
50+ years of "sustainability" solutions are going global…
You wouldn't know it from the news headlines, but hundreds of proven solutions are commercially available today.
They're solutions that do a whole lot more than just "resolve the climate crisis".
They're solutions that address a broad spectrum of environmental and social issues – from deforestation and ocean plastics to poverty and gender equity.
Today's commercial solutions are not just "technically feasible" – they save money, make money, create jobs, restore ecosystems and multiply business innovation.
So opportunities are everywhere – career opportunities, business opportunities, community development opportunities…
How do you find them? It starts with knowing where to look…
There are three keys to regenerative business opportunity:
Learn to THINK differently – applying leading edge design principles.
Skill up so you can ACT more effectively – leveraging the latest know how on successful human systems innovation.
Deliver solutions that REGENERATE ecosystems, communities and economies.
Level up from "sustainability"!
The name of today's game is planetary regeneration – and anyone can play.
DON'T MISS OUT on your opportunities because you've assumed that fixing "the environment" is up to big government and big business.
We have the technology..
Way before THE LIMITS TO GROWTH was published in 1972, the world's inventors, entrepreneurs and early adopters were building a world of awesome solutions. So today we have:
Design solutions like Biomimicry and Circular Economy
Implementation solutions like Systems Thinking and Neuroeconomics
Technology solutions like Smart Microgrids and Regenerative Agriculture
The core work of regeneration is business innovation – upgrading the supply chains and production systems that deliver the products and services we use every day.
That means there's a wealth of business, career and community development opportunity on offer.
How do you find YOUR piece of the action?
There's a whole-of-economy revolution building.
There's SO MUCH going on and SO MANY opportunities that it's hard to know where to start.
There are new business models, new technologies, new economic theories – but which ones will add value to your career, your life, your industry and your community?
Where do you stand? What's relevant to you? What's the best option for the impact you want to create in your life and your community?
It's like you need a whole extra brain – and a spare twenty years to study up.
Or maybe you just need the right guide?
I'm Leigh Baker
I've spent 30+ years working in industry – 20 years of that in Australian factories and warehouses doing technology innovation and then 10 years in coaching and writing about sustainability solutions.
In 2002 (at the same time I began to explore business coaching) I caught what I now call "the regenerative business bug".
What I've learned since then is that:
We may face big challenges BUT we now have all the commercial design solutions and technology we need.
The solutions we have create great ROIs for those who invest in them strategically and consistently.
The solutions we have are full of high-impact career and business opportunities.
The solutions we have can ALSO deliver on making the world better today, regenerating ecosystems and communities.
So there's no better time than now to join the regenerative business revolution and explore for your opportunities.
Learn just what YOU need to know to explore for YOUR opportunities – with a 1-on-1 REGENERATIVE BUSINESS IN ACTION program.
"Leigh's unique blend of know how and inspiration makes her a whole lot of fun as well as informing and empowering. Increase your planetary success story. She's a great mentor, educator and writer."
Anne-Maree McInerney,
Models of Success and Sustainability
"Leigh has a unique ability to draw out positive notions and move regenerative thinking forward in business decisions. Her wisdom and depth of experience helped to unlock personal potential and see opportunities that are a little less obvious in sustainable business practices. She's a breath of fresh air and a mindful advisor."
Allie Ames, Classic Bouquets
What's the scope of today's regenerative solutions?
The range of possibilities is awesome:
Project Drawdown's modelling has identified 93 commercial climate solutions available globally – in industries from transport to agriculture to education to forestry.

Project Regeneration's action Nexus lists 27 challenges and 74 solution sets actionable by individuals and communities that make the world better TODAY.

Circular Economy innovation offers industry billion dollar savings PER ANNUM!
The solutions we have turn the world on its head
They're built on a new perspective – that the job of business is to regenerate the ecosystems and communities that it cannot exist without.
They're not rocket science – but sorting the useful core from the smorgasbord of possibility can be challenging.
The design solution sets behind them include: Circular Economy, Biomimicry, Cradle to Cradle Product Innovation, Shared Value, Doughnut Economics, Systems Thinking, Natural Capitalism, and many more.
Regenerate YOUR future
as well as the planet…
"First we'll build it, THEN we'll fix it" is just plain bad design.
It doesn't matter whether it's your home, your business, your career or your community.
If you don't design what you want in from the ground up, you will spend a lot of money, time and energy retrofitting.
It doesn't matter whether it's an energy-efficient house or a business that make the world better.
"Begin with the end in mind…"
Be part of the growing regenerative economy
As a Regenerative Business entrepreneur – or intrapreneur – you'll start to see the world through new eyes, using a new mindset.
You won't be stuck in unthinking resentment of the status quo – because you have a new vantage point from which to develop new opportunities.
"Don't fight the existing system, work to make it irrelevant."

Buckminster Fuller
Your career in business will be based on making the world of business truly regenerative, not just a bit less harmful.
Get a head start on the growing sustainability revolution
When you understand the design thinking and innovation skills happening today, you give yourself an UNFAIR advantage – because you have a wealth of smart strategies and practices at your fingertips.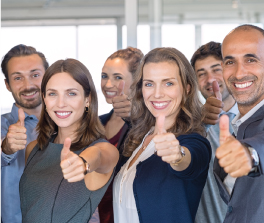 PLUS
You've joined a world of can-do people. You're operating in a world of innovators and entrepreneurs who are as committed to a sustainable future as they are to making their dreams into reality.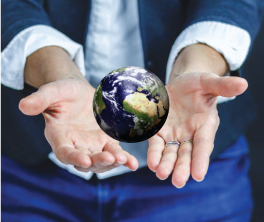 PLUS
Your business career will no longer be 'just' about a product or service. The fundamental design thinking skills of regenerative design and innovation delivery are about delivering lasting, sustainable value to the world.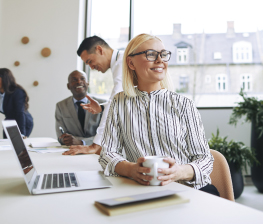 PLUS
You will be free to work on projects that light you up and turn you on – instead of wasting time and energy on ineffective, scarcity-based "shoulds"…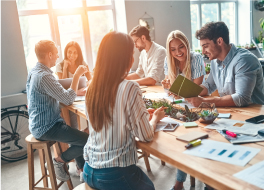 PLUS
Because you're having fun, making a new career or growing a new business, you'll attract others into the game. Which will transform your world – MUCH faster than you can imagine.
Don't miss out on YOUR piece of….
"The biggest business opportunity in human history"
What happens when you have a regenerative perspective
on business?
When you understand the next generation of systems, principles and technologies then you will be able to:
See smarter, high-impact opportunities.
Turn them into solutions faster.
I'll help you find the solutions most relevant to your interests, your skills, your industry and your community.
You didn't need to understand the internal combustion engine to drive your first car.
REGENERATIVE THINKING IN ACTION will give you the basic frameworks and skills that you need so that you can explore for your opportunities.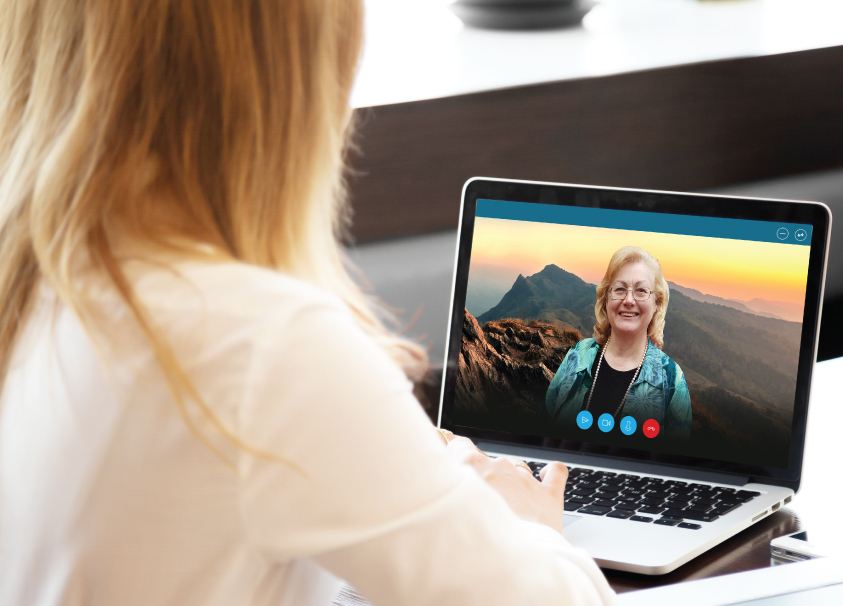 REGENERATIVE THINKING IN ACTION is an individual online coaching & mentoring program – so you can quickly find out what you need to know and get on with changing your world for the better.
WHAT YOU GET:
12 online coaching/mentoring sessions (over a maximum of 6 months)
Relevant activity guides and worksheets
Resources lists of useful and inspiring content
A chat facility to ask extra questions between calls
PLUS:
2 FREE 30 minute follow up calls to consolidate your program.
A 10% discount on any future Think Act Regenerate programs
WHAT'S YOUR INVESTMENT?
AU$599
REGENERATIVE THINKING IN ACTION will help you to align your interests, your place, your work and your passions with great solutions and effective action.
It will get you started on your regenerative journey – and it could well move you from resentful despair to constructive, courageous, practical, positive, business action.
Regeneration is not only about bringing the world back to life; it is about bringing each one of us back to life.

It has meaning and scope; it expresses faith and kindness; it involves imagination and creativity. It is inclusive, engaging, and generous. And everyone can do it.

Paul Hawken, REGENERATION
"Working with Leigh was exciting. It gave me relief from growing despair and focused me more on solutions and how I can be part of spreading them. My podcast is better because of it."
Mark Spencer
Climactic FM
"When I'm looking for ideas, you're the ultimate expansion pack for my brain. The ideas we generate together are gold."
Ian Hopkinson
Human Hacker
So what exactly is the program about?
As your personal mentoring program, REGENERATIVE THINKING IN ACTION is about YOU – however it is structured around 3 core themes
THINKING BROADER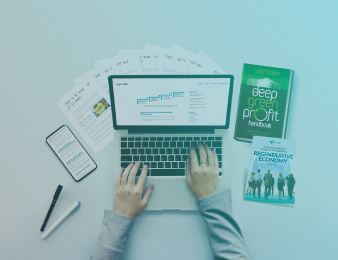 To change the world, you need a new perspective. Today's regenerative design principles will help you uncover new career and business opportunities.
ACTING DEEPER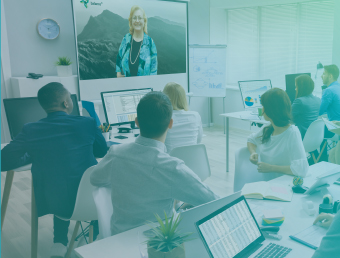 Uncover leverage points and create transformation – don't just apply BandAids
Successful innovation adoption is a learnable human skill that increases results and impact.
REGENERATION ACTION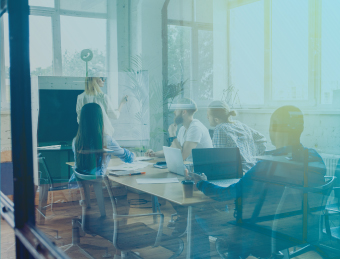 Develop your strategy to deliver more impact today using the solutions we have today. Apply regenerative design and develop innovation practices tuned to your life and work.
Want to know more?
But not ready to invest right now?
Get my free email series today
The DEEP GREEN PROFIT INSIGHTS are a series of 12 emails where I explain the key principles of the growing shift to regenerative business principles and practices in straightforward business language.
No doom, gloom, shame, blame or toxic "shoulds" – just 10 new perspectives on how to find new opportunities to do well BY doing good.
OR listen in on my podcast
In REGENOMICS DOWN UNDER I explore what today's "citizen entrepreneurs" are doing – in social enterprises, SMEs and communities.
Meet some of the amazing people doing amazing things that never make the nightly news.